Pre-season training for 2022 – starting Tuesday, 18th January
Hi everyone,
Happy New Year! I do hope that despite the incredibly disruptive impact of the Covid pandemic on people's lives, everyone managed to stay safe and got to enjoy some quality time over the Christmas-New Year period with family and friends.
We are hopeful that the rugby season in 2022 will allow us to take care of some "unfinished business" from 2021 – a Premiership three-peat, as well as a full season of rugby for our Pathway and Junior teams! Under the supervision of our new Director of Rugby, Anare "Rayza" Koliavu, pre-season training will be starting next week on Tuesday and Thursday from 6pm. Rayza has an outstanding rugby CV, having played for the Western Force, as well as playing and coaching at Dewar Shield clubs Melbourne and Moorabbin. He has coached State (Vic and WA) and Australian national rugby teams. He is passionate about all forms of the game and the participation and development of girls and women in rugby.  We are privileged to have someone of his calibre and experience join the club. One of his first initiatives is to bring onboard a strength and conditioning expert to work with players for pre-season training.
At this early stage of the year, we will be rolling out training in an incremental manner. With respect to next week, players from the Under16 age group through to seniors, as well as interested female players and coaches, are invited to attend.
At this point in time, the re-introduction of a number of restrictions by the State government do not impact on the current guidelines for community sport with respect to training and playing in an outdoors setting (https://www.coronavirus.vic.gov.au/sport-exercise-and-physical-recreation-services-sector-guidance). Nonetheless, we as a club have a duty of care to participants, their families, and friends. Some simple measures we ask you to follow include:
Please sign-in using the club's QR code at the start of each training session or print your name and phone number on the log-in sheet.
Bring your own water bottles to training – please do not share bottles.
If you are feeling unwell with Covid-like symptoms, do not attend training.
If you have attended training and subsequently develop symptoms/test positive for Covid, you must inform me (

email hidden; JavaScript is required

; 0402623484) and other close contacts.
Players who were registered in 2021 will have insurance cover for training until the end of February, 2022.
Newcomers will need to register via the Rugby Xplorer app. There is a training-only insurance option for a modest fee.
Looking forward to a successful season of rugby in 2022!
Tim Adams, President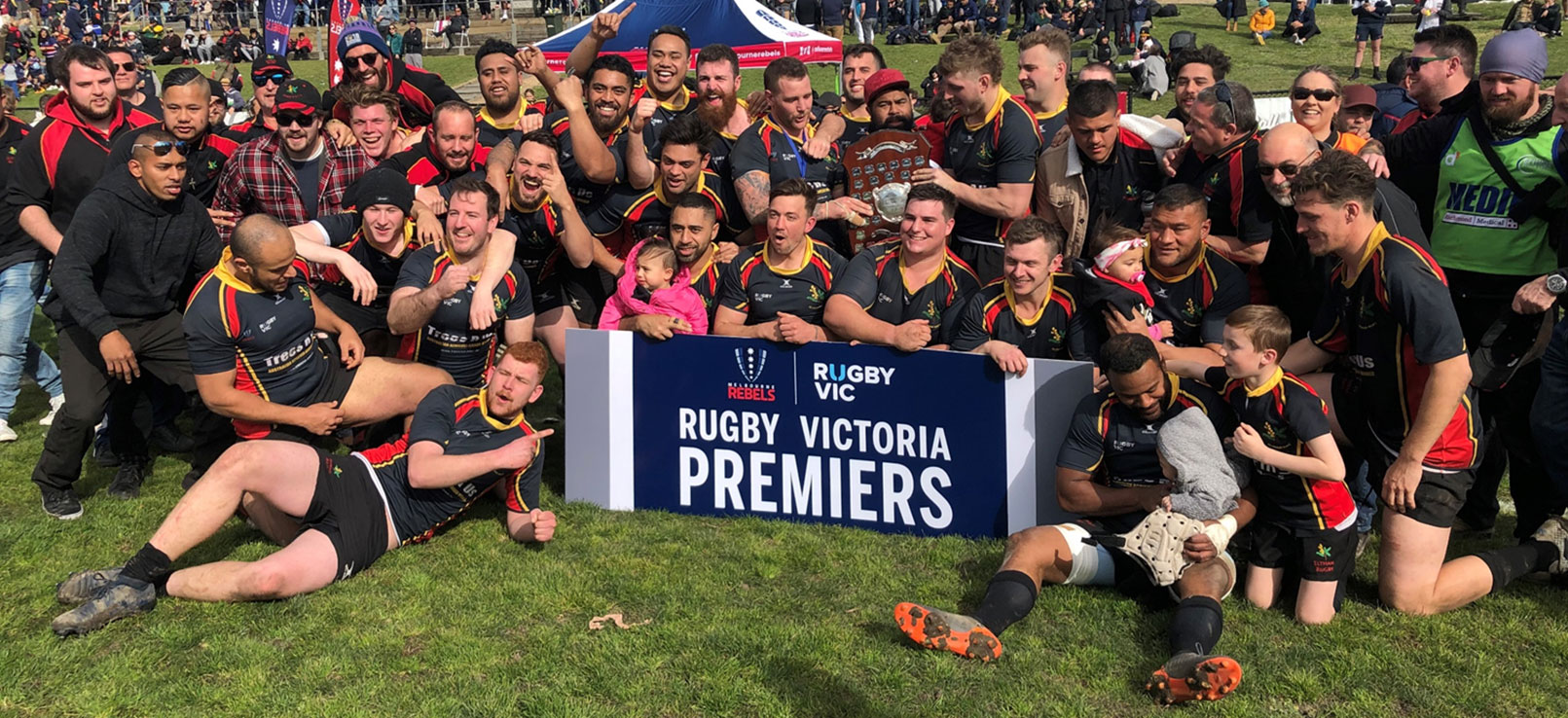 Eltham Rugby Club Coaching Vacancies
Eltham Rugby Union Football Club is seeking applications for coaching and assistant coaching roles for our Senior and Junior/Pathway teams for the 2022 season.  
Eltham RUFC, established in 1971, is a successful local rugby club that has senior teams playing in the Rugby Victoria Premiership (back-to-back Premiers 2018-2019) and Premiership Reserve (Preliminary Finalists 2018, Semi-Finalist 2019) competitions. In addition, the club ran teams in the Rugby Victoria Pathway (U6-U10) and Junior (U12-U16) Community Rugby competitions in 2021.
We are looking for enthusiastic individuals with:
Level 1 (working towards L2) qualification or higher (Senior), or Foundation Level (U18/Colts)
An established coaching track-record (include organisations and grades)
Excellent communication skills
A positive coaching philosophy and passion for rugby
Strong interpersonal skills
An ability to engage effectively with players across age groups
Working with Children accreditation (applicants for Pathway/Junior teams).
All applications should be sent to the Club President at email hidden; JavaScript is required detailing current/past coaching qualifications and experience, and preferred age group.
The club will facilitate participation in relevant courses for approved interested applicants who are not currently qualified. Eltham is an inclusive, family-orientated club that welcomes new and experienced players of all abilities, families and friends to enjoy rugby in a friendly and safe environment where there is a strong commitment to good sporting values.
If you require any further information please feel free contact:
Tim Adams
President
Eltham Rugby Club
Mobile: 0402623484
E-mail: email hidden; JavaScript is required
https://www.facebook.com/elthamrugby/