Covid Lockdown No 6.
Sadly all rugby activities are postponed by the Victorian Government from 8pm Thursday 5 August, until at least Thursday 12 August.
Rugby Victoria continue to liaise with the Department of Sport and Recreation Victoria and will provide clubs and affiliates with updates as they become available.
Stay safe and keep in contact with your team mates.
Reserves v Bendigo 1 Aug 21. Rugby Victoria photo.
Eltham Rugby hope that the re-scheduled rugby festival will go ahead on the 21 August. Please remember that your club will need all members to lend a hand  and ensure that this day is an occasion to remember!  Visiting clubs are to be confirmed, but your club is working with Rugby Victoria to have all Eltham teams playing at home.
Saturday 10th July Premiership Southern v Eltham
Riviera Park was in fine condition for a convincing Eltham win. The 7 v 53 score doesn't reflect that Southerns fought hard to the conclusion of the game.
Eltham try scorers were: Josh Guy, Gunther Venables, Brad Graf, Phoenix Simmonds, Eliah James, Dan Hall (2), Michael Stent (2).
Tom Bohle notched up 4 conversions.
Please note (subject to further Covid restrictions) the following date changes:
Senior Grand Final – 11 September
Junior Grand Final date – 18 September.
50th Anniversary Dinner – 18 September.
Eltham's Senior Player presentation evening has been pushed back to 8 October 21 at the Heidelberg Golf Club
Family Day and Junior Team End of Season Presentations – Date tba
50th Celebration Gala Dinner Rescheduled – 7pm, Saturday 18th September 2021
As part of our 50th Season celebrations, Eltham Rugby invites you to a GALA DINNER. The dinner will be held at:
Stix & Stones, 410 Main Road, Lower Plenty, VIC 3093
7pm, Saturday 18th September.
$70 for a 3 course meal, with welcome drink.
There will be stories from foundation members and other ERUFC 'celebrities', opportunities to chat and reminisce with old and new friends.
Payment can be made at the club or online in the next couple of weeks once the new website is launched.
For queries, please contact Sylvia Metcalfe: email hidden; JavaScript is required
Please express your interest in attending at the following link or via the attached QR code
https://www.surveymonkey.com/r/BGQMNZ8
If places at the dinner are limited by COVID restrictions or venue capacity, tickets will be prioritised with respect to timing of expressions of interest and payment – "first come, first served"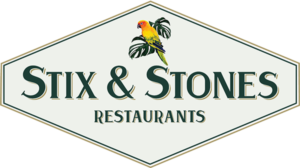 Please remember if you quote "RUGBY" when dining or ordering take-away from Stix and Stones the club will receive $5.
Premiership Reserves Eltham v Bendigo 31 July 2021 - photos Rugby Victoria
Above Prop Jeremy Cory retaining the ball under pressure, below "Lafi" Sale dominating play – photos Rugby Victoria
The firmer turf of Susan Street was the only venue for Eltham Seniors last Saturday as Shepparton forfeited their Premiership fixture. In contrast to Eltham, Bendigo only had 15 players for this Premiership Reserves game but to their credit still put 19 points on the scoreboard – at half time the score was 24-5 and at full time 41-19.
Eltham try scorers were Phoenix Simmonds, Alan O'Toole, Riley Strachan, Tim Stent, Will Walker, Dan Hall, Jayden Baty
Conversions Eliah Jamws (2), Michael Stent
Below see Club Captain Dan Hall and Player- Coach Eli Makoni getting in on the action and further below evidence that following lockdown 5 all participants enjoyed the game. Rugby Victoria photos.
Eltham Under 16s
Another "character building" game for Eltham's oldest junior team on July 31 against Footscray.. Bruce Agnew's fabulous photos on Facebook capture a tough season for our lads who are dominantly Under 15s. They can though take great pride in breaking through Footscray's defence last Saturday. The resilience of the promising players in this squad is a testament to their support crew and the leadership of Head Coach Lance Hudson.
Many thanks to the Hansen family for these photographs.
Please email your favourite team's news by mid-week to email hidden; JavaScript is required.
Training to return as soon as possible as per the schedule below:
2021 BLEDISLOE CUP NEW DATES AND FIXTURES
New Zealand v Wallabies, Saturday 7 August at Eden Park, Auckland at 5.05pm AEST
New Zealand v Wallabies, Saturday 14 August at Eden Park, Auckland at 5.05pm AEST
Wallabies v New Zealand, Saturday 28 August at Optus Stadium, Perth at 6.00pm AWST
More local and national rugby news
Eltham Rugby Sponsor Promotion
The Sponsors – individuals and local businesses that generously contribute time and resources to our club. Eltham Rugby thanks each one for their valued support and looks forward to working with them in 2021. Please direct sponsorship enquiries to Sylvia via email email hidden; JavaScript is required.